May 2015
Research grants were awarded in May 2015 for the 2015-2016 academic year and findings of the projects can be found below.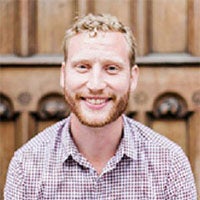 Does Religiously Infused Violence Affect Attitudes about Immigragion? Religious Tolerance in the Aftermath of Violence in Copenhagen
Kevin T. Smiley Graduate Student, Department of Sociology
Michael O. Emerson Professor of Sociology and Urban Studies
Violence tests our beliefs about religious tolerance. In my project, I propose to study how the government and residents of Copenhagen, Denmark respond to violence, and particularly how it affects their views on religious and immigrant minorities. I am proposing funding for a research assistant to aid in the collection and translation of important newspaper data to better understand the context in Copenhagen. In addition to my belief that my research fits an important niche in the academic literature, I believe that studying public opinion in th face of violence will be a broad contribution to the study of religious tolerance.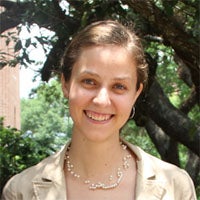 Constructing a Sikh Identity: On the Boundaries of Religious Tolerance
Simranjit Khalsa Graduate Student, Department of Sociology
This grant will fund data analysis and research support for a study of Sikhism in the US. Sikhism was founded in India and almost all Sikhs originate from Punjab, a state in northern India. In the 1970s, however, a Sikh community formed in the US consisting almost entirely of white American Sikhs and it has since spread across the globe, with several international communities. Given this recent spread of Sikhism among non-Indians, this begs the question of how they are incorporated within Sikhism as a whole. Historically Sikhism emphasized the importance of religious tolerance, however within Sikhism; practitioners struggle to define what constitutes a Sikh identity. I propose a comparative study that examines the relationship between this new Sikh community and 'mainstream' Sikhs, looking specifically at the construction of religious identity among each community and how Sikh ideals of religious tolerance are implicated in this process.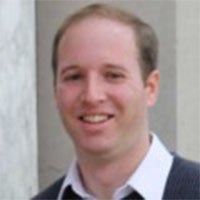 Never Forget: The Impacts of Holocaust Education Enrichment on Adolescents' Religious Tolerance
Daniel Bowen Post-Doctoral Student, Department of Sociology
The findings of this evaluation will be of interest to a broad range of audiences, including academics in the fields of religious studies and Holocaust education; practitioners in the fields of education and museology; and policymakers. Therefore, findings will be disseminated through various media, including a final report and brief made available to the Boniuk Institute and Holocaust Museum Houston, an academic journal article (e.g. Journal for the Scientific Study of Religion and/or Educational Evaluation and Policy Analysis), and practitioner and general public venues (e.g. Education Week, Museum Studies, Kappan, and Holocaust and Genocide Studies).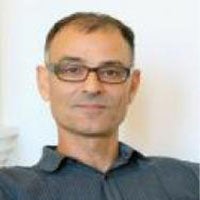 A Moral Revolution? Empathy for "Jewishness" in Postwar Europe
G. Daniel Cohen Associate Professor, Department of History
This is a book project with a large audience in mind. With the resurgence of anti-Semitism in Europe today, I find the resurrection of Europe's "philosemitic" tradition particularly urgent. Above all, I raise the following questions: did the Holocaust elicit new patterns of tolerance? And if so how do moral revolutions unfold? What are their ambiguities and contradictions? Has Jewishness taken root into the mainstream of European life?
Pluralism...in Prison? Evangelical Inmates Foster Tolerance in Venezuela
Reza Hashemitaba Graduate Student, Department of Anthropology
I will focus on the mainly Sunni-populated (Shafi'i madhhab) Qeshm Island. The largest Island in the Persian Gulf, Qeshm is also one of the most crucial international trade zones for the unstable and internationally sanctioned economy of Iran. Historically, and despite the astonishing flow of goods and money, the Sunni population has remained quite poor. The Iranian state policy has been to give minimal welfare aid to religious minorities, if any, and invest more in its poor Shi'i population.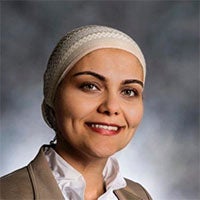 Religious Tolerance in the Middle East and North Africa (MENA) Region
Marwa Shalaby Fellow for the Center of the Middle East, James A. Baker III Institute for Public Finance
The findings of this project are expected to go beyond the original research question to generate numerous policy recommendations that can be generalized to similar contexts cross the region Furthermore, the proposed project is expected to serve as a basis for future efforts to better understand the underlying mechanisms of tolerance and to promote good governance and societal harmony in the transitional MENA region. Methodologically, this study intends to offer one of the first systematic efforts to gauge the relationship between individual-level characteristics and tolerance in the MENA region, which would pave the way for further research on this timely and critical issue. We plan to disseminate the findings of this project via national and international conferences and peer-reviewed journals such as the Journal of Democracy, Democratization, Comparative Political Studies and the Journal of Experimental Political Science.