On October 20, 2023, scholars from the Boniuk Institute for the Study and Advancement of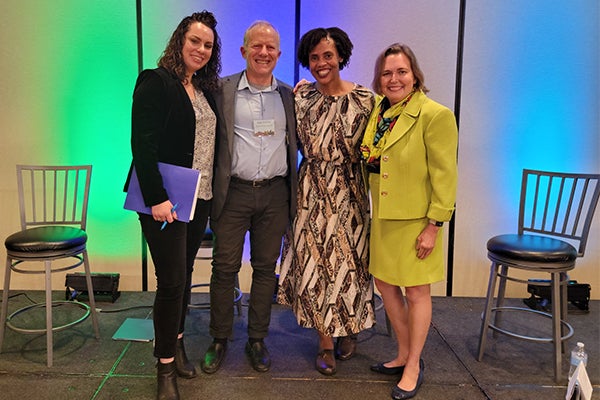 Religious Tolerance at Rice University partnered with the Religious Research Association (RRA) to present the Religious Leader Track at the annual RRA + SSSR (Society for the Scientific Study of Religion) annual meeting in Salt Lake City, Utah.
Religious leaders, including congregational heads, ley leaders and faith-based organization administrators gathered in Salt Lake City from around the country to hearnew research relevant to their work. Topics included ways that religious leaders can support their parishioners' faith in the workplace; meaningful ways in which the landscape has changed for faith communities since the beginning of the pandemic, including finances, technologies, and demographics; and the relationship between religion and science, including what scientists and religious people think of each other and constructive ways to promote dialogue between the two groups. The day concluded with the Douglass Panel discussion "Addressing Religion and Science, Faith at Work, Race and the Pandemic", in which Boniuk Institute's Elaine Howard Ecklund, the University of Cincinnati's Oneya Okuwobi, and California State University's Greg Cootsona discussed their research with Harvard University moderator Gina Zurlo.