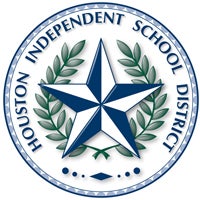 In an era of globalization, mass media and migration, religious literacy is increasingly important in the cultivation of global citizens. Religious literacy is the knowledge of, and ability to understand, engage, and encounter religion and philosophical beliefs from the perspective of believers. Educators, as public intellectuals, play a critical role in teaching the academic study of world religions, which allows us to address misunderstanding, stereotyping and clashes of ignorance in our multi-racial, multi-cultural and multi-religious global village. Armed with the knowledge, skills and values to engage a religiously diverse world, educators teach and encourage their students to understand and value people of all faiths and no faith, and to work together for peace.
In collaboration with the Houston Independent School District, Boniuk Institute provides professional development opportunities for secondary social studies teachers. For questions or more information, contact Boniuk Institute Program Director Dr. Gayle Pagnoni.
Professional Development Overview
Teaching world religions and religious literacy in public school classrooms can be challenging for teachers if they lack confidence or feel they need to improve their own content knowledge about religions and philosophies. Yet, world religions are clearly incorporated into many of the state of Texas TEKS such as World Cultures, World Geography, and World History as well as AP* courses, such as AP Human Geography and AP World History.
Participants will deepen content knowledge in the study of religions within their fields using the guidelines of the Texas TEKS and AP course descriptions. Teachers will engage in academic reading, reflective writing, discussion boards, and active learning. This course will culminate in a workshop to develop a set of classroom lesson plans utilizing newly acquired content knowledge.
Current Professional Development Offering: Exploring Religions Through Literature
This spring 2022, HISD and Rice University's Boniuk Institute for Religious Tolerance present Exploring Religions Through Literature. Join Rice University scholars to explore topics in religions through literature including: Indigenous spirituality and climate crisis, Buddhist life stories, the Quran and the Virgin Mary, and the Bible and slavery.
All information is aligned to secondary TEKS for social studies
There is no cost to educators or their home district
Earn 12 hours of TEA continuing education credits with successful completion of the program
Register online (link below) by February 4th, 2022
REGISTER HERE FOR EXPLORING RELIGIONS THROUGH LITERATURE
Program Dates
February 10 and 22 from 4:30-7:30pm
March 5 from 8:30am-12:30pm
Who Should Attend:
Teachers of World Cultures, World Geography, World History, AP Human Geography, AP World History and World Religions courses in the Houston Independent School District
Location:
Professional development is provided online, via Zoom. A link will be sent to you after registration.
What to Bring:
Course materials will be supplied.
Please have a laptop and complete any pre-assigned readings.
About the Instructors:
The course is facilitated by a master teacher from the Boniuk Institute for Religious Tolerance and consists of interactive presentations by faculty and advanced graduate students of the Rice University Departments of Religion and History, and the Boniuk Institute, with collaboration by the Houston Independent School District Secondary Social Studies instructional team.
Dr. Gayle Lasater Pagnoni is the Program Director of the Boniuk Institute for Religious Tolerance at Rice University and also serves as the Course Facilitator for the Institute's Religious Literacy Professional Development program. She has taught in secondary and tertiary education for over a decade, and holds a doctorate in religion from the University of Florida. With undergraduate degrees in Anthropology and International Relations, and a Master's in Latin American and Caribbean Studies with emphasis in Sociology, she specializes in western hemispheric religion, race, and globalization. Her focus is on monotheisms and in particular, Christian diversity, including a uniquely American variety - the Church of Jesus Christ of Latter-day Saints. She joined the Boniuk Institute in August 2016 as Program Director for Religious Literacy and K-12 outreach, education, research and collaboration.
Currently, this opportunity is available only to HISD educators, however, if you are interested in bringing religious literacy professional development to your school district, contact Boniuk Institute Program Director Dr. Gayle Pagnoni.