Call for Applications
The Boniuk Institute and the Religion and Public Life Program (RPLP) are seeking undergraduate research scholars for work during the Fall 2023 term. This is an exciting opportunity for undergraduates to learn about and contribute to large-scale interdisciplinary research related to religion, religious tolerance, pluralism and discrimination, social inequality, race, gender, science, health, and the body.
The start date for the position is the second week of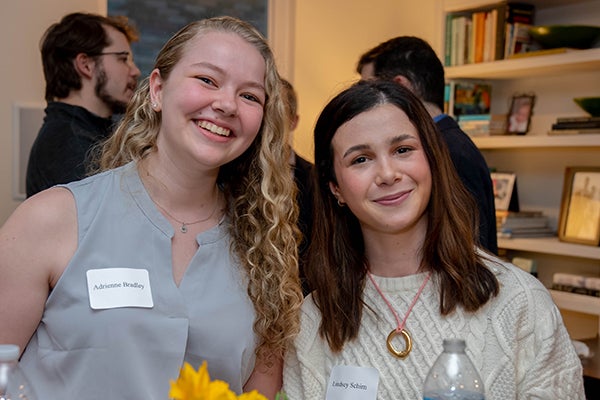 the new term, Monday, August 28, 2023. The end date for the position is the last day of classes for the fall semester, Friday, December 1, 2023.
Scholars will work under the supervision of Dr. Rachel Schneider, Associate Director of Academic Programs for the Boniuk Institute and Director of the Religion and Public Life Program, as well as Dr. Kerby Goff, Associate Director of Research for the Boniuk Institute.
Scholars will assist with data collection, analysis, and research administration related to several social science projects, including those exploring the intersections of work and faith, the implications of COVID-19 and systemic racism and how religious organizations are responding, religious discrimination and harassment in society and in the workplace, and how religious diversity benefits or causes conflict in society. Scholars will additionally assist with reviews of the academic literature, online data collection, collection and processing of qualitative data, and support of article and book writing efforts. Scholars will also contribute to and participate in the Boniuk Institute's Reading Religion Salon, weekly RPLP Scholars Meetings, and other RPLP events, where they will have an opportunity to engage with a wide variety of guests and scholars. Finally, there may be additional opportunities for undergraduate scholars to conduct their own research projects on religion and public life under the mentorship of Dr. Schneider and Dr. Goff.
Scholars will work for 10 hours each week.

The starting pay rate for the position is $16 per hour. 
Interested applicants should submit a statement of purpose (two paragraphs explaining why the candidate is interested in the position), a one-page writing sample, a resume, and an unofficial transcript to Hayley Hemstreet, Assistant Director of Operations for the Boniuk Institute (hjh2@rice.edu), by Friday, August 4, 2023.